Event tech that's the key to boosting student engagement and participation in the education and training sectors.
From a very young age, school is a key part of our lives. The education sector regroups various organisations (CEO, CFA, engineering schools, business schools, universities…) that all share a common goal: to offer as many students as possible the opportunity to find their way, and above all to get the job of their dreams!
The solution for connected generations
71% of 15-34 years-old use social media to follow the news (mobile or desktop), and today, the internet is the most-used tool used to access information. It's only natural that events should also go online to fit with the needs and expectations of your target users.
That said, "virtual event" covers many possibilities. Using a virtual events tool doesn't just mean open days can take place online, but also gives education providers the opportunity to innovate and reinvent their digital strategy with all kinds of events! For example: networking meetings between students and business leaders to help them to build useful connections,round tables, conferences, recruitment sessions… The possibilities are limitless.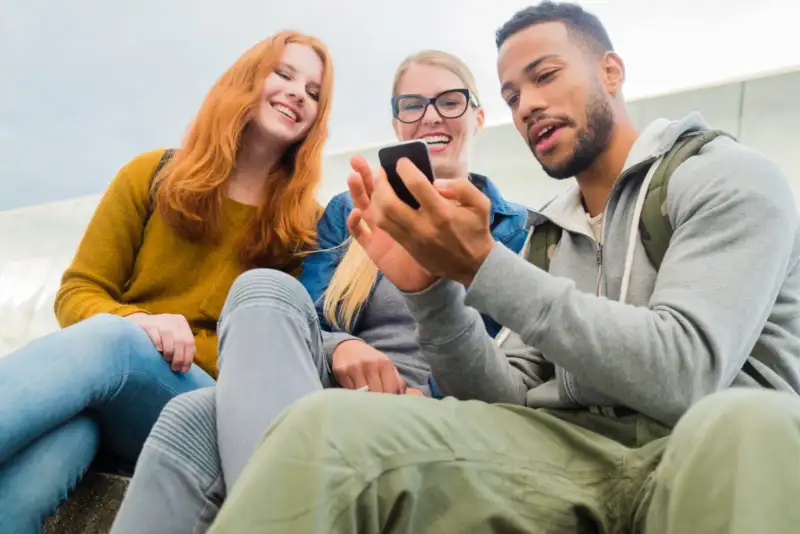 A fresh take
For many people, the word education triggers images of chalk on blackboards. What can be done to modernise education, bringing a much-needed breath of fresh air to the sector?
Digital events platforms come with major benefits: you can connect to a bigger audience while reducing your carbon footprint. What's more, with the AppyFair platform it couldn't be easier as it's a perfectly user friendly, fun and highly engaging virtual events tool.
In short, you can save the planet & save money without thousands of flyers and goodies and event travel.
Of course, digital pollution exists too, so we requested for an independent analysis of Appyfair's environmental impact. The results? An Appyfair virtual event reduces carbon emissions by over 99% compared to an in-person event! Stay tuned for the full results, coming soon!
Open your events to a wider public
Whether you opt for a virtual event for ecological reasons or for another reason, there are real benefits for students who can't easily access the location of a face-to-face event or school. Whether the reason behind this issue is budgetary or other, it easily solved with digital technology.
The health crisis has shown us the importance of face to face classes, but it has also highlighted the issue of students' tight budgets. The option to attend school presentations and meet-ups online means greater equality of opportunity for students living further away.
What's more, travelling is time-consuming, and between exams, school clubs, internships abroad, and other activities, students are already juggling packed schedules. A digital alternative can relieve this burden and help meet your pupils' or future students' needs.
The virtual world relieves everyone of geographical, budget and time constraints, helping reduce inequality of opportunity and creating fair access to new and engaging virtual events.
The bottom line
Easy to set up, user friendly and highly engaging, virtual events now allow schools, universities or professional training centres to offer networking to teachers and students at a very affordable cost. Virtual events can be organised even with a small team: AppyFair's project managers are with you at every step to make your event a success.
Want to learn more? Please visit our page and request for a demo.
Need to prepare your next virtual event ?
The key steps, the right questions to ask: discover our recommendations to make sure your event is a success!
Are you thinking of organizing a virtual event? We will help you ask yourself the right questions before you start.
A well thought-out communications strategy is as important for a virtual event as it is for a face-to-face one.