Let's take a look at all AppyFair's features
OPPORTUNITIES, NOT LIMITS
Accessible from anywhere, anytime
AppyFair is fully compatible with Microsoft Windows, Mac OS, Android or Linux, and can be accessed via a desktop, tablet or mobile phone. Whoever, wherever and whenever, AppyFair meets the needs of modern day users.
What's more, you can reach AppyFair through your web browser with no need to download any app, or add-on. No set up is needed, you can access a world of business opportunities in just a few clicks!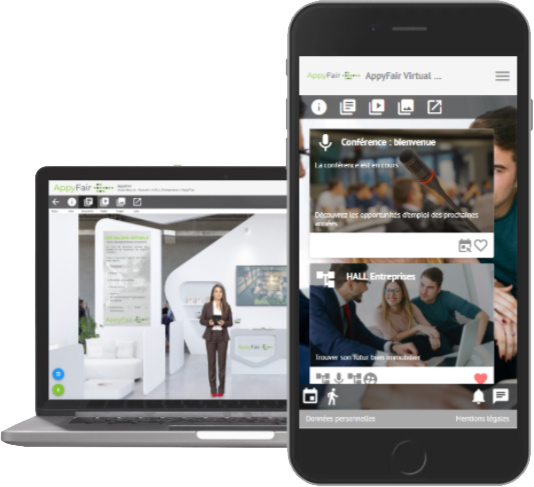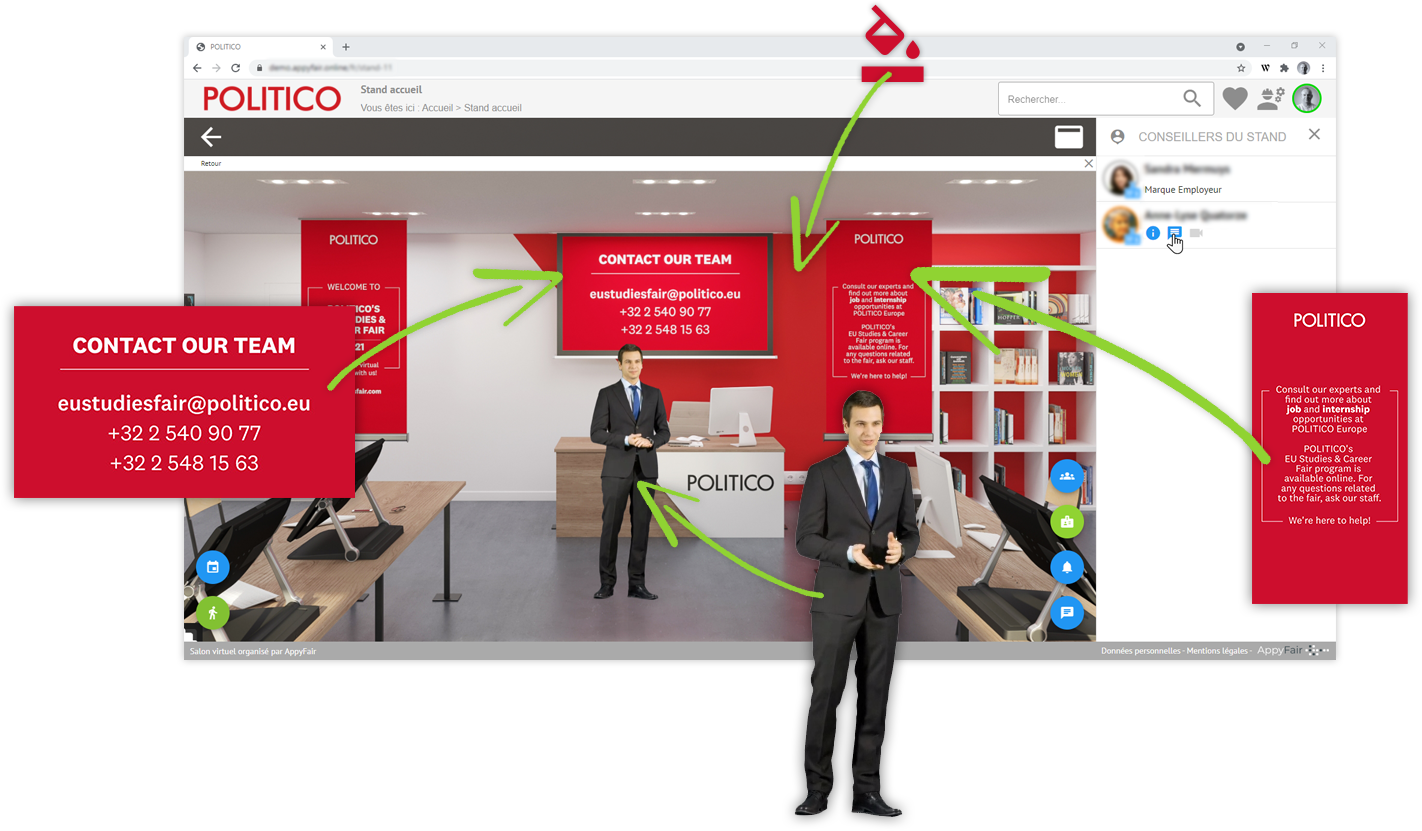 LET YOUR CREATIVITY FLOURISH
You and your exhibitors can put your own stamp on your booths. Use our exclusive interactive editor to customize the appearance of your booth so that it represents your brand.
Create mock-ups and tweak the look until you get it right. Choose a model from our large selection, add your company colors as well as your brochures and see the results immediately!
Once you're happy with your booth, our team can edit it with a premium rendering to ensure excellent quality.