Organizing a virtual event is a great way to engage your community. Whether you are organizing an event, or are an exhibitor behind a booth, implementing an effective communication strategy in advance of the big day is key to skyrocketing your visibility and helping to promote your products and services.
Strong communications will lead to an uplift in brand recognition, reach and also strengthen your brand's identity. What's more, organizing events is a great way to reach a new audience whilst reinforcing the commitment of your existing clients or partners. All of this, of course, depends on the quality of your communications plan.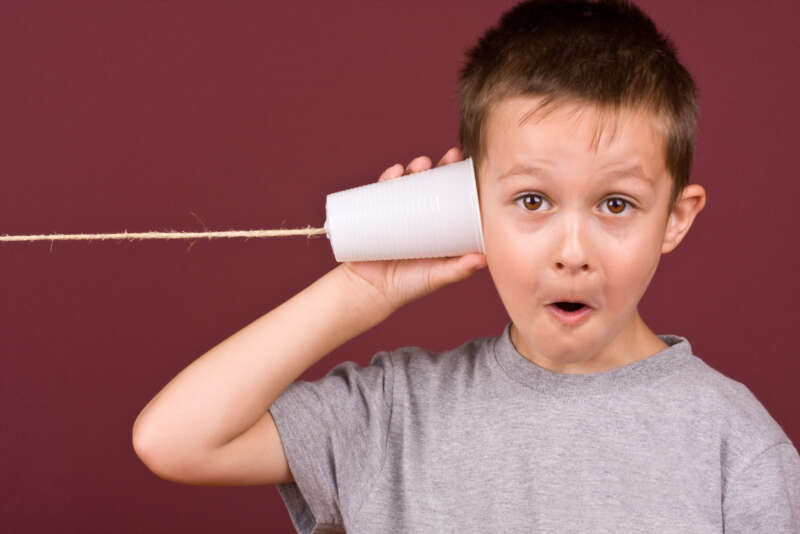 Setting your goals from the start is a must. It's vital to have a clear vision of what you'll need to make your event a success. Quantity of visitors is less important than the quality and engagement of attendees (which you can measure through conversations, contracts, new contacts, etc.).
Your communications strategy will entirely depend on the kind of event you're planning, the audience you're targeting and, above all, the objectives of your event. Thanks to our wealth of experience, we'll be able to help you structure your communications plan for your digital trade show. We know that every event is unique, and so needs a unique strategy to reach visitors. With our expert tips, your job will be a walk in the park.
1. Follow our steps to make your event a success
There are a few key steps to take into consider when organizing your first virtual event.
Top tip: check out our dedicated article before picking your URL!
If you want personalized advice to prepare your project, we'd be happy to discuss it in more detail, just get in touch and we'd be delighted to answer all your questions!
2. Identify and quantify your goals to determine the best strategy
Clearly defined objectives are essential to building the right strategy. Identifying your end goal, and the best game plan to get you there, will help ensure the success of your event. We usually recommend picking a maximum of 3 (complementary!) goals.
Example 1: A university wants to plan an open day to attract prospective Master's students. The goals could be to:
1. Increase their visibility among their target demographic (undergraduate students considering postgraduate study)
2. Engage users to actively participate in public chat forums
3. Increase applications for their master's degree programs
Example 2: A company wants to showcase their services. The objectives may be to:
1. Welcome a X number of visitors at the event
2. Have visitors consult their content libraries
3. Improve their brand image amongst prospects
3. Identify your target and cater your event to them
Knowing your target audience is half the battle in creating an excellent communications strategy. In every speech there is an audience, but if you don't know the most effective way to get their attention, your communications strategy won't work!
Good event communications need a clear target audience. For example, if targeting a kindergarten class, would they be more receptive to a complete analysis of a Tolstoy novel or to watching an episode of PAW Patrol?
It's a no-brainer.
So needless to say, if we're trying to reach those same kindergarteners through an ad in front of a nightclub there's little chance our message will reach our audience!
Knowing who your audience is and their habits is extremely important: it defines the message, the tone, and the medium that you'll use to communicate.
Once the target has been defined and you've set a budget for your communications, simply follow your chosen strategy on your chosen channels!
4. Adopt a multi-channel approach
Just because you're advertising a virtual event doesn't mean all your communications need to be digital. For example, a university looking to plan a hybrid open day could put QR code links on the flyers and banners that they're using to promote the face-to-face part of their event.
Multi-channel communication massively boosts your visibility and reach. That said, be careful to pick the right channels to reach your target audience. Through benchmarking, you can identify where your audience is most active and increase your success rate. Don't be scared to try out a new communications platform, you could be surprised at how well it works compared to your usual methods.
5. Have clear messaging and eye-catching graphics
Whilst the message should be adapted to your audience, the overall impression left from the communications must be distinctly you! Easy to understand, memorable and branded messaging is key. If your campaign is easy to identify across different channels, your prospects are more likely to retain the information.
We strongly encourage you to create a visual identity for your events: visual coherence and a clear identity across posters, posts and emailing campaigns to reflect the purpose of the event itself.
The graphic identity of your event will reinforce your message and be easily recalled by your audience.
6. Be consistent! Frequency, the driving force to your popularity
Who hasn't had a situation where you know you have something very important to remember, but can't recall what?
This is why reminding your attendees about meetings and key moments of your event is essential. Strategic reminders will result high participation numbers. The more regularly you promote your event, the better the chance of increasing sign ups and attracting more people to your event.
Send out reminders to everyone who has signed up for your virtual event the day before or on the day itself to remind them to connect, and you'll see the result in your conversion rate!
7. Add contacts to your connections
Communicating about your event doesn't mean you shouldn't also be sending out invitations. Make the most of your network and update them before, during and after your event!
Emails after your event are a great way to keep in touch with your visitors and build long-term relationships with them.
A post-event questionnaire sent after the event is a great opportunity to collect precious feedback about users' experiences, which you can use to adapt your next event and make it an even bigger success!
By adding visitors to your contacts (with their consent on the sign-up form, of course), you can contact them about future projects, invite them to future events or update them of any interesting company developments.
Each of these steps hold a valuable place in event planning, but it's important to make sure your efforts are paying off. Keep track of registrations and stay flexible to adjust your communications strategy based on the results.
If you notice that the number of attendees is stagnating, you can adapt and react quickly so that this does not impact the success of your event. You can integrate tracking codes to see where your sign ups are coming from, and see what's working and what's not – be it advance analytic codes or simply unique Bitly links to easily identify the parts of your campaign that work best!
Bonus tip: use games to boost engagement!
Games or competitions make your users' visit more fun..
Whether you are planning a B2B or B2C event, a treasure hunt is guaranteed to attract attendees' attention. Give people the opportunity to win prizes as a way to boost engagement and create a more memorable, out-the-box event. A treasure hunt is also a savvy way to drive traffic to the different event spaces and increase your potential leads.
Don't hesitate to go through our articles and detailed guides!
An AppyFair virtual trade show that is peppered with relevant talks is far more enticing than an event with only static content. Here are our top tips for an engaging, professional virtual sessions.
Are you thinking of organizing a virtual event? We will help you ask yourself the right questions before you start.
The key steps, the right questions to ask: discover our recommendations to make sure your event is a success!