Virtual open days for universities
Reach today's connected students!
AppyFair is easy to set-up and is the perfect platform for virtual events that will exceed the expectations of your students.
Whether you're organizing an open day for prospective students, or a jobs fair for soon-to-be graduates, virtual events will boost engagement and participation. Getrid of geographical constraints!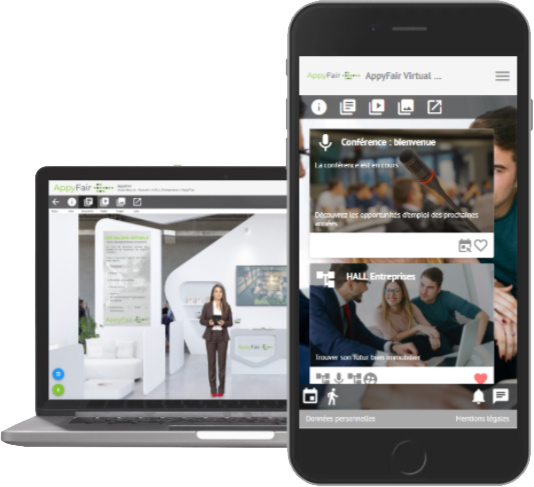 The future is in virtual events!
Our affordable event management platform puts the planet first and makes it easier than ever to host digital events.
They trust us