For already ultra-connected students!
AppyFair is an easy-to-implement virtual fair solution that will meet the expectations of your students and public or private partners, thanks to the digitalization of your physical events.
Whether it is for the recruitment of your future students or the promotion of your ready to be hired graduates, virtual fairs will make networking easy and allow you to extend more than ever your geographical reach.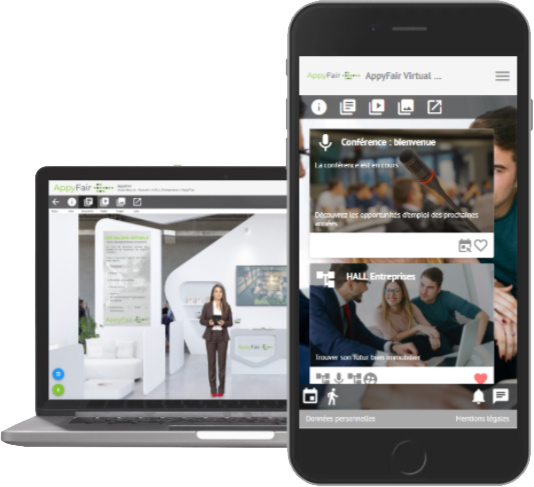 Your students are waiting for it!
The young generation is in demand of more digital, and is increasingly concerned by environnemental issues : AppyFair is the perfect answer to their needs.