without borders or limits
Stand out from the rest by going digital! Give your event a stronger identity, respectful of the planet and adapted to the expectations of your customers and prospects while limiting their travel.
Pioneer of the virtual fair sector since 2010 and the French leader in 2021, 3D at Home offers with AppyFair a 100% responsive and innovative online virtual event platform.
Optimized for mobile use, simple to set up, our virtual fairs respond to a growing demand for a more environnement friendly and more accessible event offer, with no geographical limits.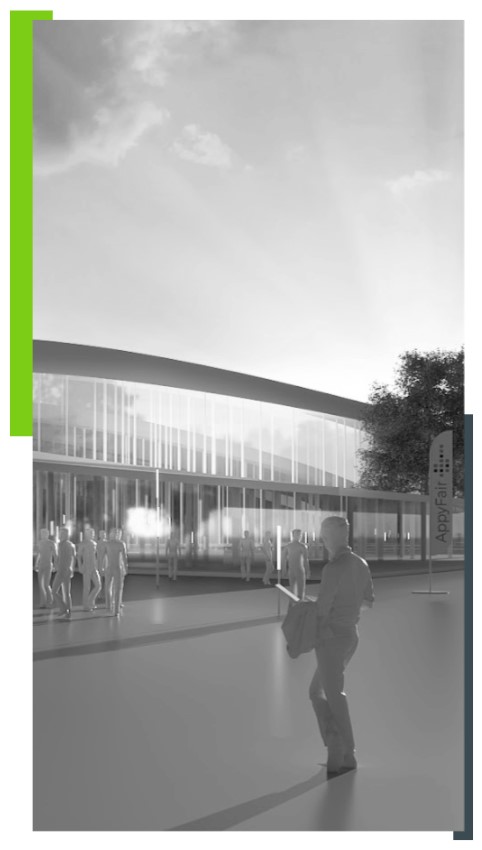 Virtual fairs, more than a trend …
From a militant act towards the future, switching to virtual fairs is a real step into the digital world.
A plateform adapted to all sectors
With over 10 years of experience in the digitalization of events of all kinds, AppyFair will meet your needs of all industries.