Available directly online on the platform, a booth design tool that allows you to create your design in a few clicks.
The organizer decides whether this tool is reserved for the organization team, or whether exhibitors can access it directly.
Intervention of our graphic designers
The "Premium" rendering can be requested by the exhibitors or the organizer in a single click, from the fair's back-office, based on the booth model you have created.
Our team of graphic designers will then recompose the image in a specific 3D software, to get an ultra-realistic rendering that takes into account global lighting and reflections which will adapt to the colors and banners already integrated.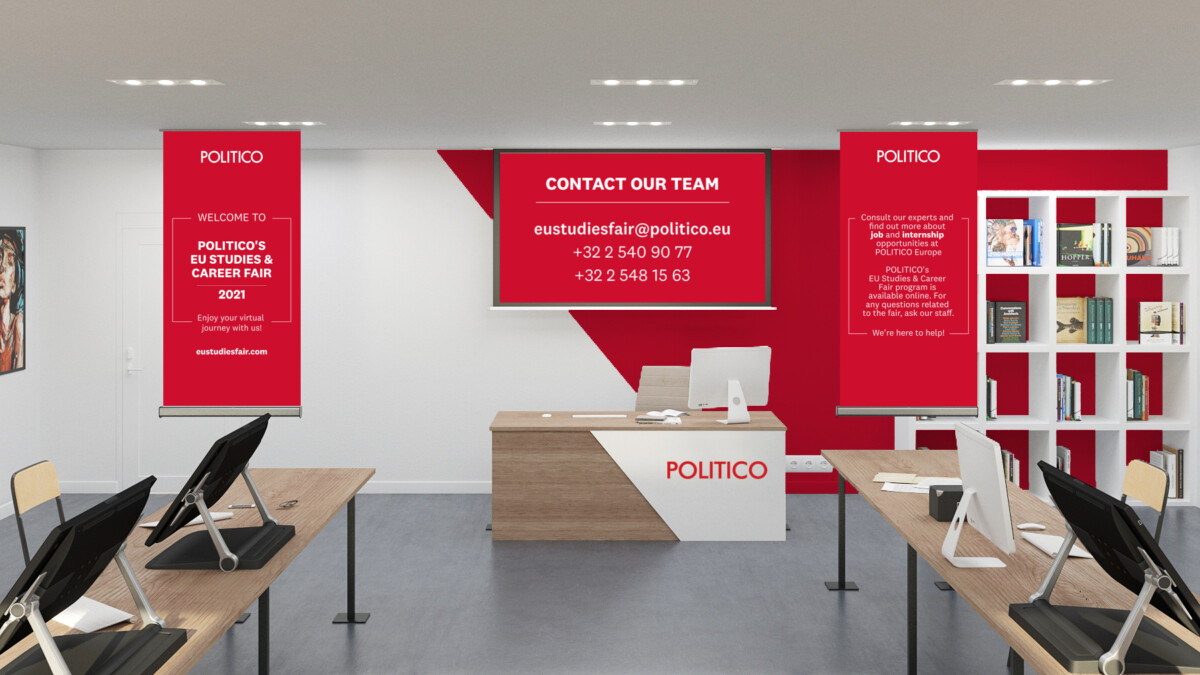 A large choice of fully customizable reception areas, as well as numerous avatars to welcome your visitors
All these avatars are available in 3 outfits, and are animated