Give the people what they want, go digital!
AppyFair makes hosting virtual events simple. Intuitive and user-friendly, in just a few clicks you can organise incredible virtual events. Light on resources, with clear and transparent pricing, AppyFair is the platform to take your events digital.
If you organise forums or fairs around employment, training or mobility opportunities, then look no further than AppyFair to cut down on spending and improve your events' accessibility.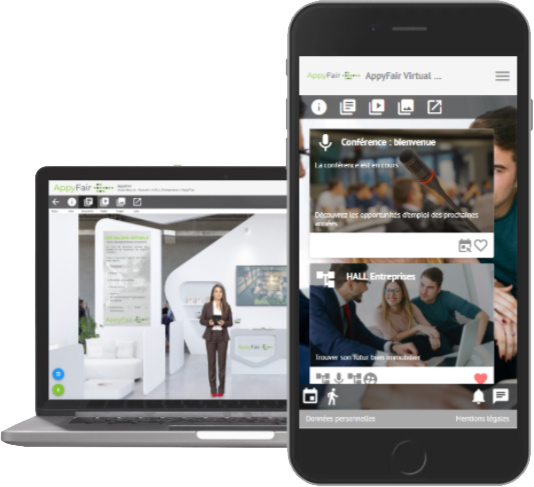 "I loved using AppyFair! It was easy-to-navigate, very intuitive and the video chat feature to talk to other users was excellent!"
Why will AppyFair give your users' what they need?
THE UNIVERSAL BENEFITS OF TAKINGS EVENTS DIGITAL APPLY TO INTERNAL AND PARTNER EVENTS ALIKE.