Your members will all demand to go digital!
AppyFair is an easy-to-implement virtual fair plateforme that will allow you to organize virtual events in just a few clicks, with little resources, and easy purchasing procedures.
You already regularly organize forums or fairs for employment, mobility, or training in your area ? Eliminate mobility constraints and drastically reduce costs with virtual events.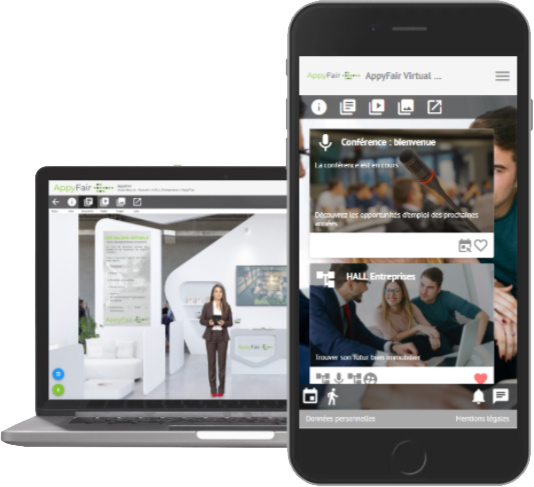 "What I loved? The ease of navigation, intuitiveness, and the ability to talk with an advisor via a video call. "
Why will this meet all your users' needs ?
Whether it is for the internal mobility of your teams or to promote partners, the benefits of going digital for an event are universal.