Choose digital for your supplier and client meetings!
AppyFair is an intuitive and user-friendly platform which will enable you to host virtual events to bring together your members, partners and supporters and spread the word about all the great work that you do.
With no more borders, travel costs or time constraints, bring together people from around the world to work towards a common goal at an eco-friendly virtual event.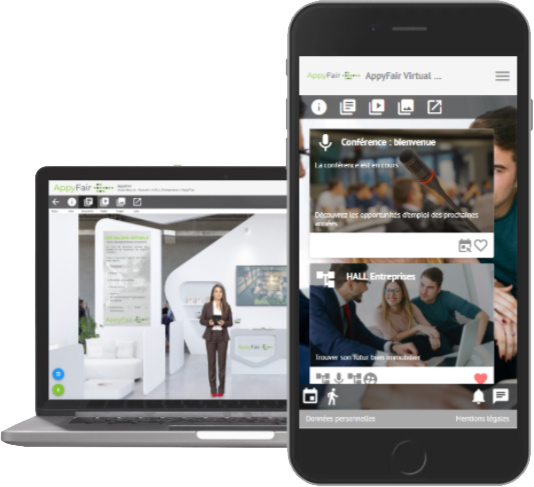 Why your partners will join your AppyFair event?
JUST LIKE YOU, YOUR CLIENTS AND SUPPLIERS WANT TO MAKE SAVVY, ECOLOGICAL CHOICES WHICH WILL SAVE THEM TIME AND MONEY.