Go digital for your supplier or customer meetings!
AppyFair is an easy-to-implement virtual fair solution that will allow you to go virtual for your meetings that you have to do in person with your suppliers or your customers.
Save time and optimize your costs by eliminating unnecessary travel, and enabling meetings to take place anywhere in the world, with just a few clicks.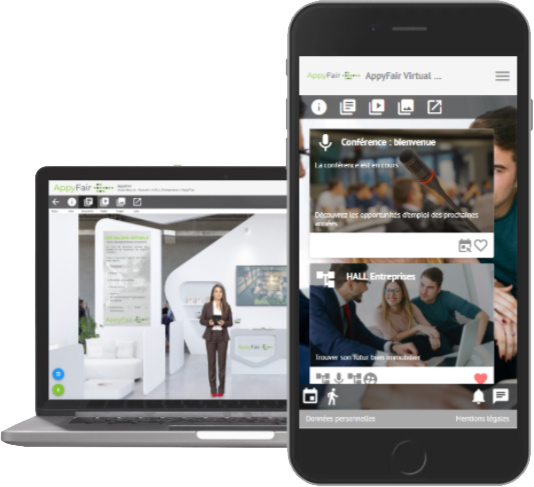 Why will your partners join?
Your customers and suppliers are like you: aware of the ecological emergency, they don't like to waste their time, nor their money.